We note special achievements by women in politics, sport, academia, arts, etc.
Congratulations to The Honourable Quentin Bryce AD CVO on her previous appointment as Australia's 25th Governor General. This is the first time that a woman has filled this highly respected post. We hope that women's issues will see an improvement in future.
Congratulations to Australia's first female Prime Minister who has taken her special place in history. Julia Gillard will always have WEL's best wishes for her future.
The Life of Joan Kirner 1938-2015. Joan graduated from Melbourne University in 1958 and taught in Ballarat Girl's Technical College, then in 1971 she became President of the Victorian Federation of State School Parents' Clubs. She joined the Australian Labor Party in 1978, was elected to Victorian Parliament Legislative Council in 1982. In 1989, Joan was appointed Deputy Premier, then became Victoria's first female Premier in 1990 and held office for two years. After her retirement she helped establish Emily's List, an organisation that supports the election of progressive women, and in 2012, she was named a Companion of the Order of Australia.
Dr Beatrice Faust, the founder of WEL in 1972 and WEL Life Member, passed away in October 2019. She was an activist for women's rights, particularly in Abortion Law Reform. She was an author and journalist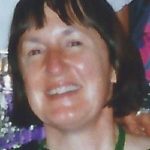 and was appointed an Officer of the Order of Australia in 2004 for service to the community in the areas of social, political and employment reform. Google the obituary by WEL member Iola Matthews on the internet at "Courageous, inspired a generation".
Vale Beatrice.
2021 Grace Tame, Australian of the Year, shows great courage and has successfully lobbied and changed the Tasmanian law in April 2020 to allow survivors of sexual assault and rape to speak in the courts about their experiences. She says that we find truth in stories of survival, converting negativity to positivity. The mathematics teacher who groomed then raped her at school has been reported then jailed. She declares that victims must have a voice to discuss their experiences. ABC. Q+A. 4 February 2021 and National Press Club, 9 February 2022.
A 2018 Australia Day OAM Honour for Jozefa Sobski, of WEL Australia, for significant service to women's rights and migrant advocacy, higher education and skills based training.
Congratulations to quantum physicist Michelle Simmons 2018 Australian of the Year and to Dr. Cathy Foley, Australian Chief Scientist, Professor Tanya Monro, first female Chief Defence Scientist and to Dr. Megan Clark, inaugural Chief of the Australian Space Agency and to Professor Cheryl Praeger for the PM's Prize for Science.
The Australian Research Council has named two academics from the University of Melbourne as recipients of 2015 Laureate Fellowships: Professor Leann Tilly for research into the cellular systems of the malaria parasite and Professor Anne Orford for research into legal issues involved in intervention in civil wars.
Congratulations to Jess Hill, winner of the 2020 Stella Prize for her book on domestic violence "See What You Made Me Do". In her acceptance speech she said it "needed to be written" because the problem of domestic violence "must be solved".
ANU Distinguished Professor Hilary Charlesworth has been elected to the United Nations' International Court of Justice, the first Australian woman ever. She is a veteran judge on human rights. There are now three women out of 15 judges on the 'World Court'.
Kylie Walker is the new CEO of the Australian Academy of Technology and Engineering (ATSE). She brings strong experience in guiding national policy and diverse STEM sectors as well as governance, strategic planning and financial management capabilities to the role. She was named in Australian Financial Review's 100 Women of Influence List for 2019, is chair of Australian National Commission for UNESCO and a Visiting Fellow at the Australian National Centre for the Public Awareness of Science.
Congratulations to Dr Rebecca Johnson who has been named Chief Scientist at the Smithsonian museum. She is the current Chief Scientist at the Australian museum and one of Australia's foremost experts in koala preservation genomics. In 2018 she received world-wide recognition after leading the international team that sequenced the koala for the first time.
Our champion female jockey Michelle Payne won the Melbourne Cup horse race and told all the male chauvinists to "get stuffed".
Southern Stars cricketers won their fourth crown – the 2018 World Cricket.
Australian Diamonds netballers won their third World Cup.
Congratulations to three women awarded the 2012 L'Oreal Women in Science Fellowships: Dr Suetonia Palmer for research in kidney disease, Dr Baohua Jia for creating thin-film solar cells increasing efficiency by 23 percent and Dr Kylie Mason for treatment and research into blood cancers.
Congratulations for Nobel Prize awards – 1. Professor Frances Arnold for Chemistry in the relationship of protein chemistry and biotechnology to the principles of evolution, and 2. Associate Professor Donna Strickland who shares the Nobel Prize in Physics for new laser technology.
Well done, basketballer Lauren Jackson, who carried the flag leading Australia at 2012 Olympics.
Congratulations to Professor Gillian Triggs, Past President of our 2012 Human Rights Commission.
Congratulations to cyclist Anna Meares for her 10th World Championship.
The Nobel Peace Prize has been awarded to the Liberian President, Ellen Johnson Sirleaf, a Liberian peace activist Leymah Gbowee and Tawakul Karman of Yemen for their work on women's rights.
Congratulations to Elizabeth A. Alexander AM, the first female Chancellor of The University of Melbourne, and to Marcia Langton, Foundation Chair of Australian Indigenous Studies at The University of Melbourne .
Obituaries: Six early and very active members of WEL Victoria, Beatrice Faust, Shirley Sampson, Anne Gunter, Ruth Shnookal, Joyce Nicholson, Vivienne Brophy and Mary Owen, died recently and we mourn the passing of these very special WEL pioneers. Beatrice was the Founder of WEL, Shirley was active in female education. Anne was central to administration of WEL over many years. Ruth ran the WEL office at times and was  involved in abortion rights. Joyce was an active member who ran the WEL office from her home. Vivienne was active in WEL and in sports.  Mary was very active in Industrial Relations. Joan Bielski AO, member of WEL NSW, Women into Politics, NSW Women in Education and Community Justice Coalition, passed away in 2012. Susan Ryan, first female Australian Government Cabinet Minister in history; she drove through the Sex Discrimination legislation and many improvements for the aged, passed away in 2020.
Congratulations to Elizabeth Blackburn who shares the Nobel Prize. She is the first female Nobel Laureate after winning the Nobel Medicine Prize for finding a key molecular switch in cellular aging.
Congratulations to our own Samantha Stosur, US Open Tennis Champion, and to our own Ashleigh Barty, Wimbledon Champion 2021, World No. 1, Australian Sports Hall of Fame "Don" Award, French Open Tennis Champion and Australian Open Tennis Champion 2022.
Congratulations to journalist Pamela Williams for the 2013 Walkley Award for Best Book "Killing Fairfax". This is her sixth Walkley including the top prize the Gold Walkley.
Congratulations to Australian Diamonds Netball Team for a Silver Medal in the 2010 Commonwealth Games.
Congratulations to Debbie Lee, president of the Victorian Women's Football League, was Football Woman of the Year and holds a place of honour in the National Sport Museum. Congratulations also to Susan Alberiti who brought women's football into prominence.
Congratulations to the  Wallaroos on winning the inaugural Women's Rugby World Cup 2009.
We note with sadness that Nancy Bird Walton has died aged 93. Nancy was the first woman to gain a Flying Licence at the age of 17 after training by Kingsford Smith. She flew Air Ambulances in the outback for many years and, as a pioneer trailblazer contributed much to the aviation industry. The latest huge commercial jetliner A380 was named after her.
Our Kerry! Congratulations to Kerry Lovering who was awarded an Order of Australia Medal in the 2008 Australia Day Honours for services to women and for her life of working for women. Click for The Age article about it all. Kerry is a long-time feminist, past Secretary of Women's Electoral Lobby Victoria and a Past President of the League of Women Voters. After graduation, her career covers Director of the Women's Bureau in the Commonwealth Department of Employment and Industrial Relations, Senior Research Fellow at the Institute of Family Studies, Senior Advisor in the Equal Employment Opportunity Bureau of the Commonwealth Public Service Board, Manager of Equal Employment Opportunity in the Victorian State Electricity Commission, Director of Equal Opportunity at Melbourne City Council and Review Officer at the WorkCover Corporation of South Australia.
A generous donation has been received by WEL Victoria from the National Tertiary Education Union on behalf of Sandra Caine, a member of the union and also a member of WEL Victoria. Many thanks.
Great work by Gail Kelly, first female CEO of Westpac .. and Shemara Wikramanayake, first female CEO of Macquarie Bank.
WEL applauds Joan Kirner's launch of the 2008 Victorian Women's Honour Roll, singing "I am Woman".  It celebrates the achievements of women from all walks of life.