Welcome to WEL Victoria
Women's Electoral Lobby is a feminist non-party political lobby group, established in Melbourne on 27 February 1972. Throughout this website, you will see many of our current and early references, using interesting links showing WEL's policies and past submissions. Click to display a link then press the left arrow to return.
** It is with sadness that we are informed that Dr Beatrice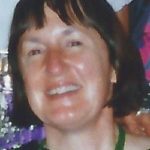 Faust, the Founder of WEL in Melbourne, 1972, and WEL Life Member, passed away on 30th October 2019. She was an activist for women's rights particularly in Abortion Law Reform. She was an author and journalist and was appointed an Officer of the Order of Australia in 2004 for service to the community in the areas of social, political and employment reform. See obituary by Iola Mathews in The Age or SMH, or google "Courageous, inspired a generation". Vale Beatrice
Great news: Abortion is now decriminalised in NSW! The Bill has now passed and WEL is celebrating the victory. Visit https://www.wel.org.au to read about the successful campaign, and to send a "Thank you" card to those who voted for the Bill. Return with left arrow.
Not So Great news: The ABC finds police everywhere are strongly urging women to withdraw their sexual assault reports. See our Issues/Violence page.
Equal Pay Day:   CLICK  to find out all about it!
Federal Budget 2019  For WEL Australia media statement CLICK here.  The TOP policy areas are: Eliminating violence against women; Women's health; Equitable taxation system; Improved social services; Vocational education and training; Affordable housing; Rights and protection for women with disability; Adequate retirement income for women; Job security, flexibility and working time; Gender pay equality; Childcare; Strengthening women's representation at all decision-making levels.
Good News: * The Sex Discrimination Commissioner Kate Jenkins has announced a National Enquiry into sexual harassment at Australian workplaces and an address to the U.N. Human Rights Council about abuse of women and girls – see Discrimination page. * ACT public servants to be trained to identify domestic violence.
A FAIR GO FOR WOMEN – HOW?
   * better access to quality affordable child care
* increase funding for education and pre-school
* family friendly, flexible, safe work and workplaces
* better welfare system for women in poverty
* 40 percent women on boards and selection panels
* stop male violence against women
WEL VICTORIA POLICIES: 
1. Ensure costs and benefits are fairly distributed between women and men; 
2. Value and reward people's different skills  and contributions;
3. Recognise the value of caring and supporting roles, whether paid or unpaid;
4. Rectify past and current inequalities between men and women;
 5. Enhance opportunities for both women and men to take on equal rights and responsibilities.
OUR ONGOING CAMPAIGNS including alerts on discrimination, violence and sexism. Women have had enough of male violence. Lobby your politicians to end violence against women and children. Men must not turn the other way when they see violence, else they are colluding in criminal behaviour. WEL Victoria supports the new #ME TOO Campaign against work abuse. WEL Victoria will lobby against the high cost of University fees and urges the government to fully fund the Gonski reforms for better education. 
YOU CAN MAKE A DIFFERENCE!  Our recent lobbying:
* fair treatment for women in low paid jobs who are trying to balance work and family responsibilities;
* fair treatment of women affected by changes to Industrial Relations Laws;
*  accessible, affordable and quality child care;
* support the Family Violence Bill of Victoria which deals with violence against women. See our Issues/Violence page and WEL Australia's draft submission to the National Council on Violence.
LOBBYING GETS RESULTS – Previous Sex Discrimination Commissioner of the Human Rights and Equal Opportunity Commission, Elizabeth Broderick, conducted a Listening Tour around Australia and announced a "roadmap towards gender equality".  CLICK  for HREOC Media Release with proposed outcomes for women, in tune with WEL's lobbying.
AND MORE LOBBYING – The Federal Legal and Constitutional Affairs Committee has  inquired into the effectiveness of the Commonwealth Sex Discrimination Act 1984 in eliminating discrimination and promoting gender equality.  CLICK  for WEL Australia submission.
SUCCESSFUL LOBBYING – Labor Policy: Federal Government boards to comprise at least 40 percent women. We will be lobbying the Government to amend the Corporations Act to ensure this in all public companies.  CLICK for the WEL submission calling for 40 percent women on boards and in government. As Anne Summers told the nation on TV "We must continue to fight." National Press Club Address, 6 March 2019.
______________________________________________________________________________
Visit http://www.wel.org.au/ for Women's Electoral Lobby Australia website for national policies and information about other WEL groups around the country.
WEL Australia has developed a policy which we all endorse: Women and Children's Safety Program (WCSP). This program aims to keep women and their  children safe.  To pledge support visit www.wel.org.au/pledge_wel  
WEL Australia statement covering key issues affecting women – CLICK to read it.
The National Foundation for Australian Women has released "Gender Lens on 2018-19 Budget" with 72 recommendations to Government. Visit nfaw.org.
And Iola Mathews, a co-founder of WEL, has released her new book about the long and ongoing battle for equal pay "Winning for Women: A Personal Story". See more in our Books page. 
Send WEL Victoria an email on any matter important to women at info@welvic.org.au.
Thank you and join us, your opinion and ideas count.
THINK WEL BEFORE YOU VOTE!